Corporate Awards
Parkes Business Awards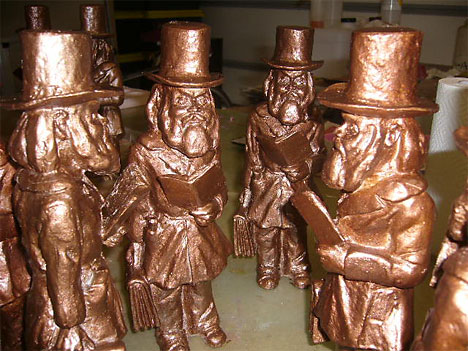 These pieces are 300mm high, cast in polyurethane, hand finished and individually spray painted.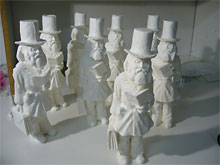 Sir Henry and some of his clonies preparing to go to the finishing and paint shops
Resin Medalions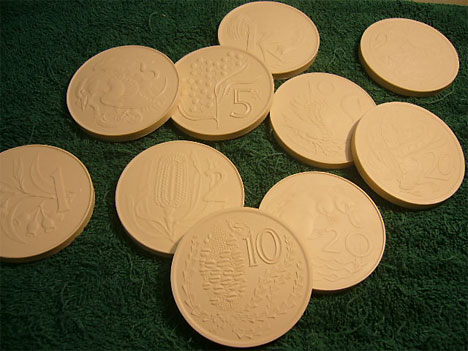 No need to go overseas nor pay unrealistic prices for short runs. These medallions are cast in resin, tinted to colour match. 70mm in diameter and 6mm thick. Full and fine detail, light weight less than 26 grams.
4000 pieces cast for The Royal Australian Mint, Canberra.
Red "A"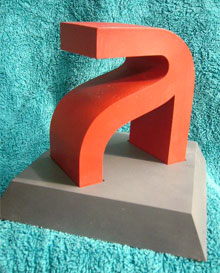 This corporate award produced for one of Melbourne's leading advertising Companies
Solid RED resin on a gray base. 130mm high, 125 wide and 80 mm deep.