Molding and Casting services for Artists and Sculptors
Finished your sculpture and need a mold and replicas cast, but there's another sculpture just waiting to get out? Let us help.
Bring us your clay, your paper mache, sculpey, chavants, carved timber, etc and we will do the rest.
Let us design the mold, giving due consideration to your casting requirements, resin, cold cast bronze, flexible polyurethane, Forton etc. The new silicone mold will offer numerous casting options and a life to give you a multitude of repeat pieces.
And if the clock's still giving you hassles we can cast replicas for you.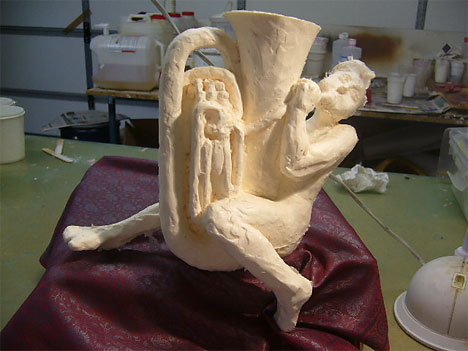 Dean Smith
3 new scupltures from Dean Smith.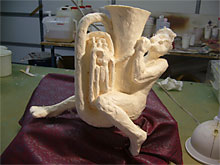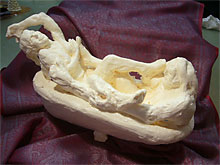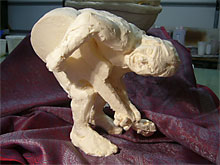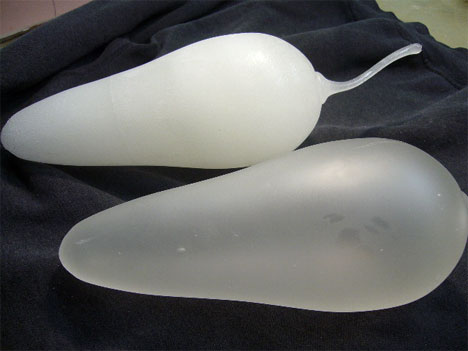 Yhonnie Scarce Melbourne Laneways 2011
The original piece, created in glass by Yhonnie, the 50 + pieces in the exhibition cast in Silicon.
The first image shows the original glass sculpture and one of the silicon replicas. Pieces are 240mm long + the stem.
The other images show the Installation in a Melbourne Laneway.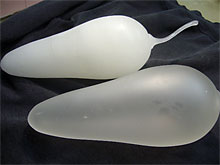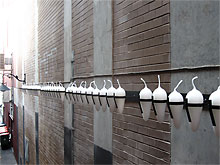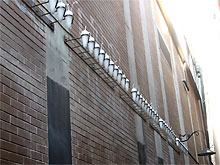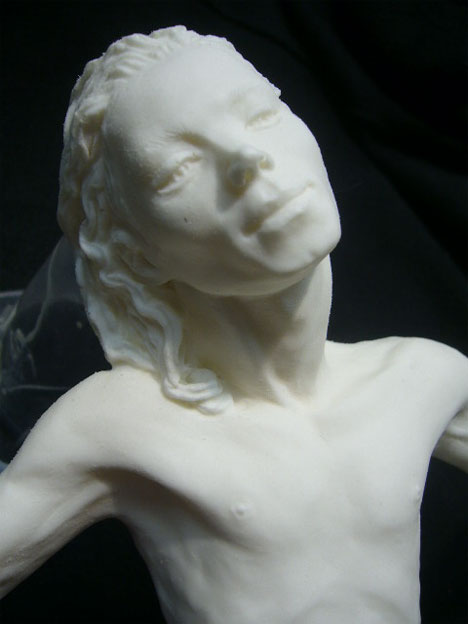 Peter Savierie
Michael Jackson, original sculpt in clay.
White resin casting before finishing, approx 220mm high.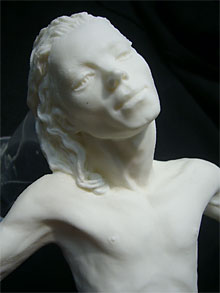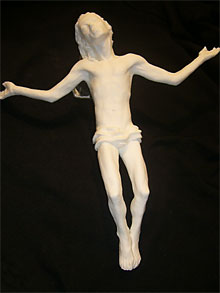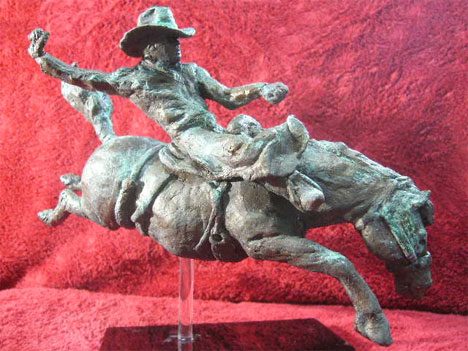 Rodeo Rider
Original wax sculpture by L.J. HILL, a Gomoroi man from NSW
This piece is for sale from LJ, who can be contacted via Paradoxx.
Dimensions 420 x 300mm, cast in white resin and finished in metal paints and patinas.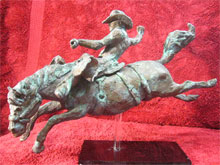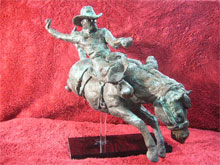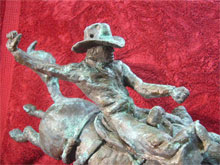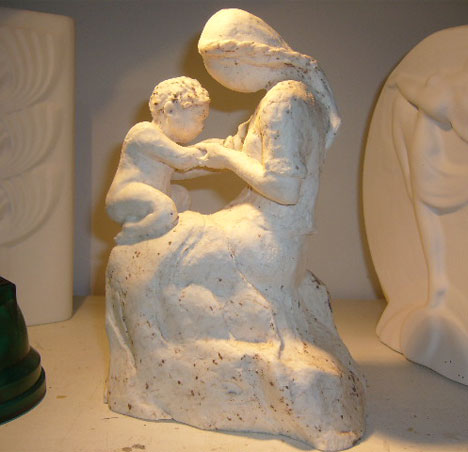 Mother And Child
Original clay sculpt by Cassandra Burton in WA, replicas are cast in marbled polyurethane. The piece is 210mm high, 130 wide and 120mm deep.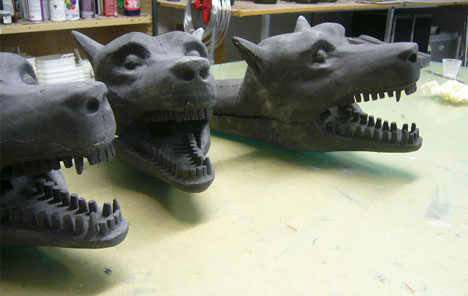 Dogs
Heather Swanns,
Dogs at the Gates of Hell
Some 40 + two piece castings of these ferocious beasts, with a mouth full of teeth
Cast in pigmented Forton these unfriendly fellows are 350mm long, 180mm high and 140mm wide