For sculptors, model makers, hobbyists, industrial designers, art & craft students, for the food, ice and concrete industries and for specialty corporate awards.
If you don't have the time to do your own mould making, ask our mould maker to quote you for our custom mold making and contract casting services. Contact us we will be happy to quote you!
---
Fondant Molds for sale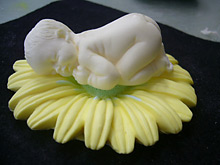 We have a large range of Fondant Molds for sale ( 400 + )  
Using quality, flexible silicon fondant molds for sugar cake decorations, create your own designs for small individual pieces or larger sculptural pieces for decoration and competition. The moulds can be preheated prior to pouring and can go in the fridge, wash it out with warm water. Good for 100′s of pieces
     Veiners & Leaves
        Flowers
         Animals
           Baby
             Designs
               Girls/Boys
                   Lace Fondant Molds 
All molds are guaranteed to be Brand New and are made in Australia.
View our fondant molds for sale
---
Bangle Molds for sale
View our Bangle molds for sale
---
Resin Architectural & Furniture Overlays/Appliques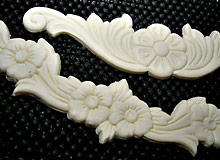 White, Polyurethane Resin Overlays. Ready to paint, can be glued or screwed. Suitable for interior furniture, drawer fronts, smaller sizes suitable for scrapping. Made in Australia.
View our Resin Overlays for sale
---
Services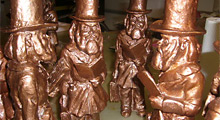 No need to go overseas nor pay unrealistic prices for short runs. View some examples of our corporate molding and casting.
Read more…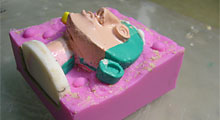 Finished your sculpture and need a mould and replicas cast, but there's another sculpture just waiting to get out? Let us help. Bring us your clay, your paper mache, sculpey, chavants, carved timber, etc and we will do the rest.
Read more…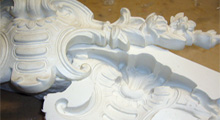 Want to make your own concrete or plaster tiles, bricks or ornaments, it's easy. All you need is an original to make the mould from, or create your own designs using various media. We'll make you a flexible mould and you're in production. You will get excellent results every time with this strong, long wearing and reliable product.
Read more…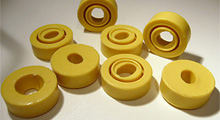 Need more than a "one off" prototype, but still too few for most manufacturing processes. Need impossible to find dashboard knobs? Silicone moulds are your answer.
Read more…
---
Workshops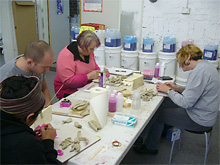 Want to learn how to make a mould? Check out information about our
Casting and Mould Making Workshops
for sculptors, hobbyists and model makers. You will learn about: •
Mould design
• Single and two piece moulds • Some of the many casting options • Pigmenting, painting, and ageing patinas •
Cold cast bronze
Private workshops are also available.
Contact us
to discuss your requirements.
---
Tutorials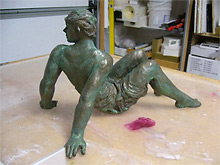 If a bronze and a cold cast bronze of the same piece were placed side by side, it would be impossible to tell the difference, until you picked them up and then, perhaps the weight would be different, the cold feel of the metal would be indistinguishable. Read more in our
Guide to Cold Casting Bronze
The first principle of a good mould is to begin at 'the end' and work your way back to the beginning. 'The end' being the piece you want to cast and the material you want to use, plaster, polyurethane resin, epoxy, silicone etc. Read more in our
Guide to Silicone Mold Making