Handcrafted wearable Glass Jewelry.
No two pieces can ever be the same.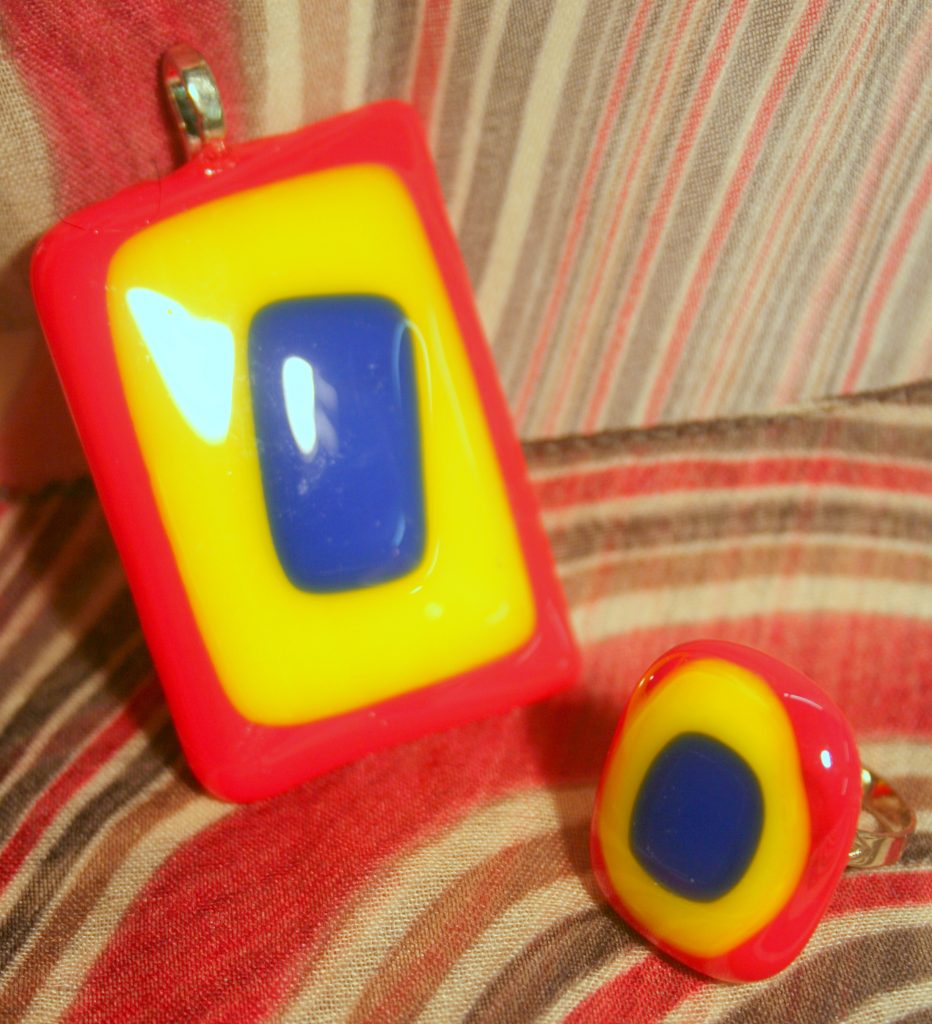 Matching Pendent & Ring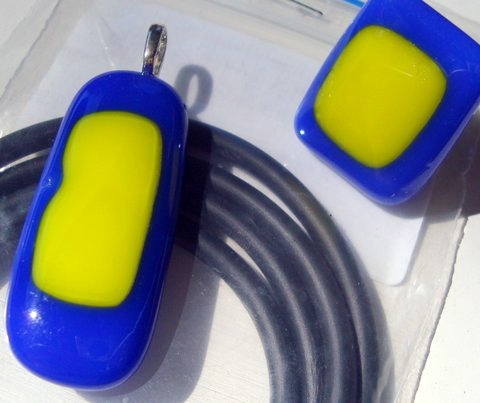 Blue & Yellow pendent & ring.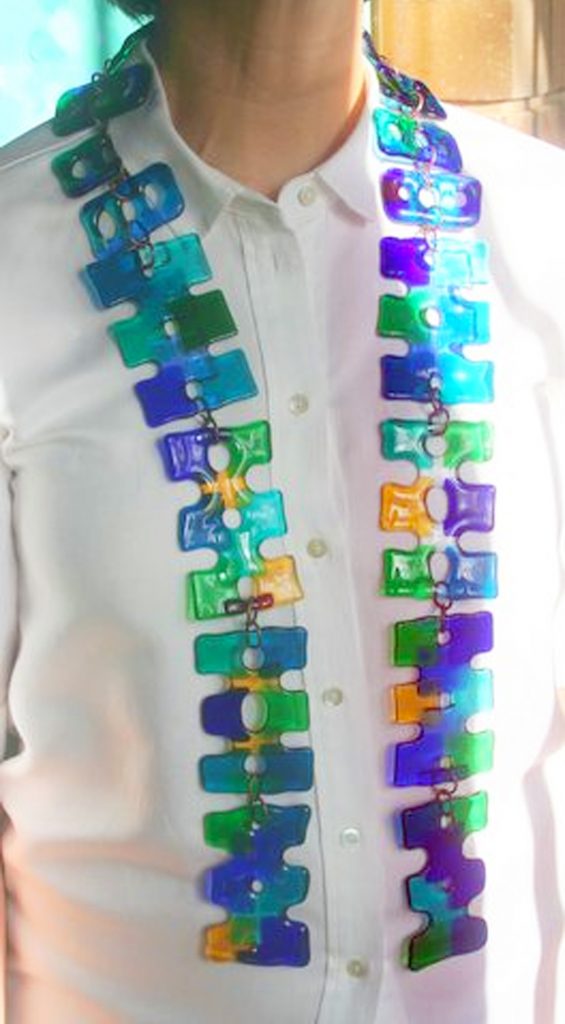 The Glassiest, Classiest Scarf you will ever see. With a wonderful tinkle as it sits comfortably around your neck.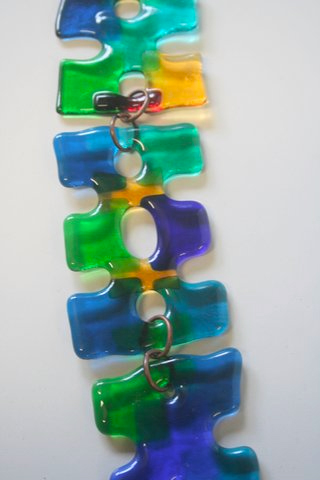 Small Brass loops allow the glass to twist and turn as you do.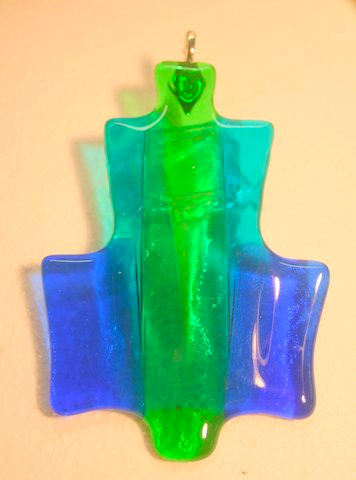 All pieces approx 110 x 65mm. 900MM Neoprene necklace.